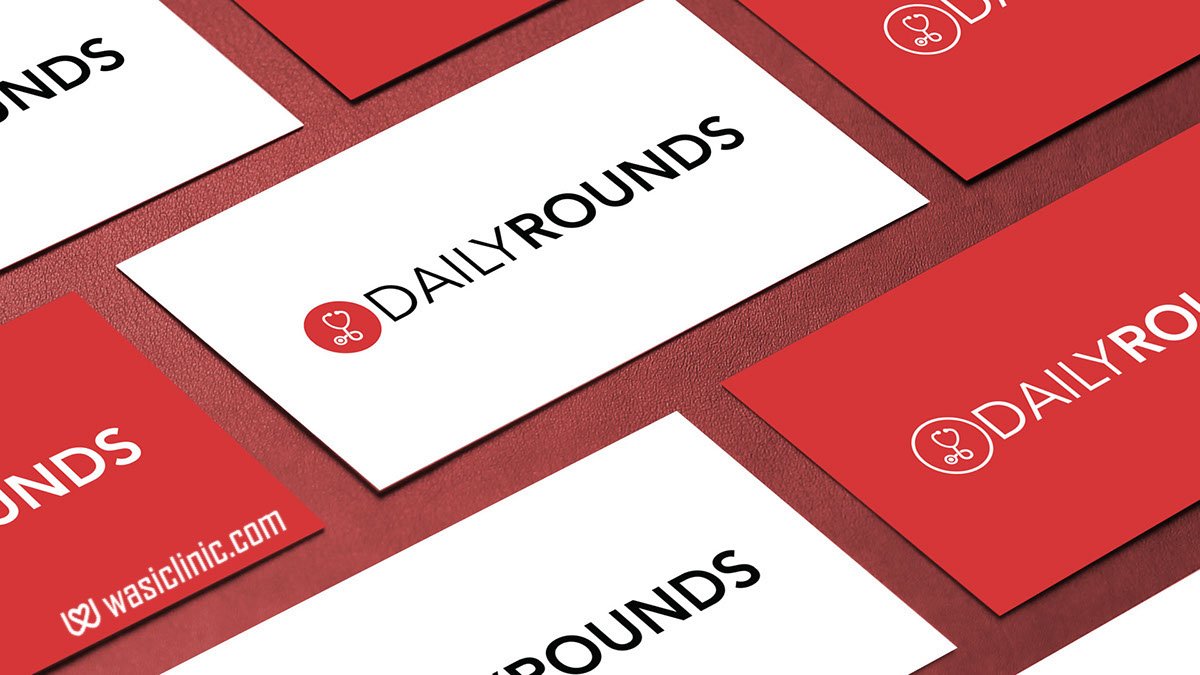 DailyRounds | Clinical Case-based App
DailyRounds is a clinical case-based app for medical students and Doctors. Learn & share clinical cases from some of the best doctors worldwide.
Updated daily, it puts the latest clinical cases from med schools worldwide in your back pocket. DailyRounds' case-based, problem-solving approach gives medical students a first-hand look at new, relevant and well-curated clinical scenarios for a unique and ongoing learning process.
Doctors worldwide share and discuss clinical cases on the DailyRounds app on Android and iOS. Besides being a collaborative knowledge-sharing platform, DailyRounds is updated with the latest practice-relevant journal articles, has an exhaustive drug database, ECGs and treatment guidelines, and Continuing Medical Education courses.
There are over 20,000 pharmaceuticals approved by the FDA for prescriptions, which is a lot for med students and doctors to handle! DailyRounds offers an extensive drug database with key information on 10,000+ brands and 2,000+ molecules.
Like Prognosis, this app also contains peer-reviewed clinical cases, which are presented to help you prepare for examinations like the USMLE …
Most of these cases are common clinical scenarios, but the app also branches out into rarer conditions and diseases.
All the major specialities are covered: cardiology, nephrology, anesthesiology, radiology, pathology, pediatrics, and surgery.
200+ AND COUNTING,
We are a team of passionate doctors, developers, and designers who believe that a case-based problem-solving approach can revolutionise medical education. We are curious and excited about tackling hard real-life problems. The best part is seeing our work's direct impact on patient outcomes.
– Daily round about their team
In the 'Rounds' section of the app, you can see and answer short cases. You can also share your cases. In the 'Challenges section', you will get a Long Case Challenge every day!
Clinical Cases are the best learning tools for doctors and medical students. DailyRounds presents your clinical cases in a journal-like manner. These cases are carefully curated by a team of 120 Doctors. DailyRounds has clinical cases that matter to your practice… Not just the rarest of the rare ones!
The cases are chosen by the Editorial team based on five criteria:
(1) The case Presents a diagnostic, ethical or management challenge.
(2) The case Highlights aspects of mechanisms of injury, pharmacology or histopathology that are deemed of particular educational value.
(3) At Least 30% of cases are Common Clinical Scenarios
(4) The case was managed based on the latest evidence-based guidelines
(5) Comprehensively evaluated cases with no open or missing links.
Have fun solving clinical cases!
Why Should You Use DailyRounds?
Rated "THE BEST DOCTORS APP" by GSF-NDTV 2015 for USMLE preparation
The must-have medical app for all Doctors – Dr. Evans T Forte
Cases from over 120 institutions and medical schools.
400,000+ Registered Doctors, 400Daily Publications, 16+ Countries.
India's largest academic network of doctors, with over 5 lakh active users in the country and more than 1 million worldwide.
Downloads and Links:
Download Available for iOS and Android.
App Store  |  Google Play 
Visit DailyRound's Website