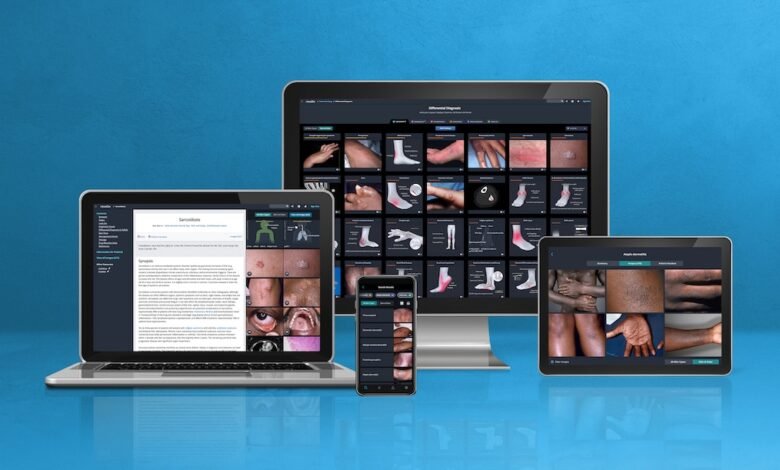 VisualDx | Diagnostic Clinical Decision Support System
The VisualDx app is a diagnostic clinical decision support system that makes it easy to tackle challenging diagnoses.
Visual DX is a library of over 32,000 digital images that show variations of diseases and is particularly helpful when diagnosing a rare condition. Images represent patients of different ages, skin types, and other diagnostics. They cross multiple specialties, including dermatology, pathology, radiology, emergency medicine, oral medicine, infectious disease, and ophthalmology. Medical experts frequently review the app's content to ensure accuracy.
It's an award-winning diagnostic clinical decision support system designed to enhance diagnostic accuracy, aid therapeutic decisions, and improve patient safety. VisualDx
The platform allows you to visualize variations of diseases by using a comprehensive curated medical image library.
You can access support for differential diagnosis, testing, and therapeutic decisions. It includes a dark skin atlas to see diseases presented in people of all skin colors, giving you a fully rounded understanding of all medical issues.
Cost:
Visual DX is available on iPhone and Android. You can try it out with one month of free service.
An individual subscription costs almost $400 annually, but you can contact the company for a group or institutional rate. For an additional $99 a year, you can add a feature called DermExpert, which analyzes skin lesion images photographed at the point of care.
Download VisualDX:
The app is available for iOS and Android.
Download it on iOS | Android.